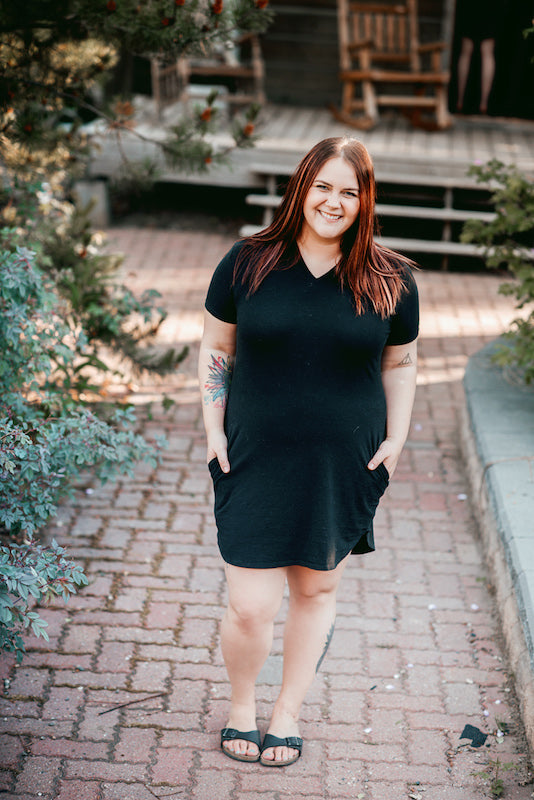 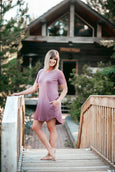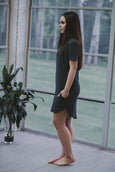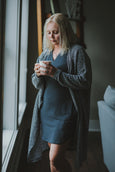 
Courage Short Sleeve - Bamboo Jersey
$85.00 CAD
Soft organic bamboo little cozy dress (night shirt).  Short Sleeve,V-neck, knee length with those cute little pockets.  Breathable, anti odor, anti bacterial, eco-friendly that transitions from night to casual day.  Those Saturday mornings when you wish to stay in your pyjamas but have to run an errand to the store, maybe (yikes) answer the door, or take your fluffy puppy for a walk in the neighbourhood - this is the perfect piece to layer your stylish jean jacket over, or put your yoga leggings under.  Stay cool while you sleep in the summer or warm and "cozy" (there's that word again!) on the long winter nights. 
A portion of our profits supports Local Women's Shelter Projects & Supplies.
While strength and bravery defines who you are...comfort and peace is what you need.
Related products from $10.00 CAD $120.00 CAD